It's no secret around here that I love everything that has to do with a new year! I'm one of those weirdos who loves Mondays, loves setting goals and loves the idea of a fresh start. So a New Year makes me super happy! And because of that, I like to get my kids involved. I thought I'd share with you some New Years Activities Kids Will Love so you can get your family involved in your New Years Eve Celebration.
Create Vision Boards
Because I'm one of those goal-setting weirdos, I'm all about vision boards. For the last few years, we've stayed in every year on New Year's Eve and the kids and I have created vision boards. When the twins were younger, their vision boards just had pictures of anything that they thought was cute or cool that they found in a magazine. As they've gotten a little older, their vision boards are looking like a cross between things they hope to accomplish and an overgrown list of things they hope will magically appear in their life (think ridiculously expensive toys and electronics that we won't allow them to have).
My daughter has been saving magazines since we moved to Florida to make sure we have everything we need for our vision boards. I love that the kids love doing this as much as I do.
Set Goals
My kids set goals each year and I make them write them down. Throughout the year we revisit those goals to see how they're doing. Some years they just set one goal, some years they set multiple goals. Teaching kids how to set realistic (and stretch) goals, how to break them down into manageable chunks and how to evaluate their progress throughout the year is an important learning tool. Setting goals is something we all should be doing, but too often people hit adulthood without a clue as to how to set goals and reach them. Teach your kids when they're younger and it will be a whole lot easier when they get older.
If you have a Rocketbook, you can choose a category for Goals and you and your kids can write and re-write and revisit your goals throughout the year. I love that Rocketbook allows me to send all of my notes directly to Google Drive or Dropbox to save!
New Years Survey
This New Years Survey is a fun way to keep track of your kids' dreams, goals and accomplishments as the years go on. Plus, you'll have a record of their handwriting over the years. It's a fun way to see how your kids are growing and changing and to remember the highlights of their years. It's also fun to see what each of your kids thinks the best part of the past year has been.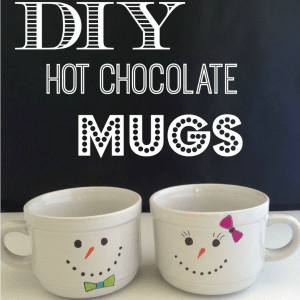 These DIY Snowman Hot Chocolate Mugs are a super fun craft for kids and adults. Personalize them to suit your taste and you'll have a custom mug to drink from!
What's Your Favorite New Years Activities Kids Love?
Leave a comment!