I just started homeschooling 2 and a half months ago so to say that this is all new and somewhat daunting would be an understatement.  When I got the opportunity to review the Yearly Membership Option from SchoolhouseTeachers.com, I jumped at the chance.  Let's face it, when you have a child that's way behind and you're hoping to catch up on 2 years of learning in 1 year, you want every bit of help you can get…especially when that help is coming from people who have been there done that!
The SchoolhouseTeachers.com website is laid out in a way that is extremely easy to navigate and has clearly defined categories.  You can choose from Teachers, Pre-K/Elementary, Middle School/High School, Families, Dailies, Extras, Library, or Samples.  There is also a Site tour option.  I started with the Pre-K/Elementary section since the twins are in 1st grade, but working at a Kindergarten level.
When I clicked on Pre-K/Elementary, I was shocked at the amount of options available.  There were lots of different subjects as well as some animated books.  While some of the options seemed a little advanced for where we're at, there were other options that were awesome! I LOVED the Home Ec section.
Since the twins have lived with us for less than a year, they have quite a few habits that need to be addressed.  I don't always want to be harping on them all the time so I've been looking for a good way to teach them the importance of good habits. The home ec subject for this week is Good Habits and Teamwork.
The twins were tickled pink to see a picture of a little boy picking his nose as an example of a bad habit.
Other types of Bad Habits would be:
Eating candy and leaving the trash on the floor
Using the last of the toilet paper and not replacing it with a new roll
Interrupting while people are talking
A habit is similar to the patterns that we talked about before—continually doing something without a desire to change results in a pattern of (usually) getting into trouble.
When I read this to the kids and showed them the picture, it was a total lightbulb moment.  I loved seeing how excited they have been to make changes. A few different times I've noticed them take the wrapper off of something and throw it on the floor and then catch themselves and pick it up and put it in the garbage!  That makes me soooo happy!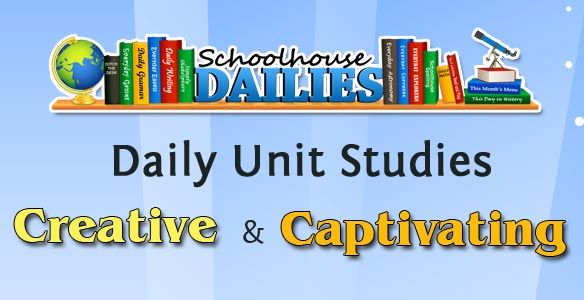 After exploring the Pre-K/Elementary section and choosing some lessons to use, I headed over to the dailies section.  We've been doing some spelling words at home, but it's hard to come up with new activities every week.  The Pre-K/K spelling section had spelling words for each week along with activities to go along with them.  All I had to do was print off the spelling activity for each day.  Once I explained the directions, James was able to do most of the activities on his own.  He really enjoyed most of them and when he told Shayna about them, she wanted to do them too.  I think this will really help them increase their vocabulary and their grasp of written and spelled words.
If you're looking organize your homeschooling efforts, you'll find some awesome homeschool planners under the Extras tab.  I'm hoping that over Christmas, I will have some extra time to sit down and do some serious planning for 2014.  So far, homeschooling has gone pretty smoothly (considering we decided to pull the twins out of school in October), but with some planning, I think the next part of the year could go even better.
One of the best parts of SchoolhouseTeachers.com is that it has something for kids of every age.  I found things that I could use to supplement my older girls (Sophomore and Senior) school education in addition to all the things I found to help out the twins.  One membership gives you a whole lot of info!
I thought the price of SchoolhouseTeachers.com was quite reasonable for what you get.  You can pay $139 for a yearly membership or you can choose a month to month option at $12.95 per month.  If you're interested in a yearly membership, December is the time to buy. When you pay $139, you'll receive a FREE copy of the 2014 Print Issue when it is released (US only), Schoolhouse Library AND a free 1-year membership to SchoolhouseTeachers.com to give to a friend.  You can take care of Christmas for a friend while doing something awesome for yourself and your family!
If you're looking to take your homeschooling to the next level or if you just need some new ideas, extra help with curriculum, and some encouraging articles, I highly recommend SchoolhouseTeachers.com.